Tus cosas (

0

) & MENU PLANNER: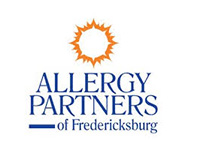 on Recipes.DoctorYum.org
Eat Better, Breathe Better, Live Better
Allergy Partners is the leader in allergy and asthma care. We pride ourselves in taking the time to understand each patient's concerns and work effectively alongside our highly skilled support staff to make certain we provide the highest quality care available.
Allergy Partners physicians are trained in the diagnosis, treatment, and management of asthma and allergic diseases. We will obtain a detailed history, perform a physical exam, and determine the best personalized and comprehensive treatment plan for you. Our physicians will provide our patients with the highest quality, evidence based, and cost effective allergy and asthma care possible.
RECIPES
HELPFUL RESOURCES IN THE NEWS
https://doctor-yum-recipes.herokuapp.com/es/partners/allergy-partners-of-fredericksburg